CORONAVIRUS MEETING UPDATES MEETINGS LISTED BELOW
MAY AND JUNE 2021 Post 679 UPDATES
POST 679 AMERICAN LEGION UPCOMING EVENTS
POST 679 FLORAL PRESENTATION
HONORING THOSE VETERANS
WHO SACRIFICED THEIR LIVES AND
HONORING ALL VETERANS WHO
HAVE SERVED OUR COUNTRY
VETERANS MEMORIAL 1PM MAY 31, 2021
YORBA LINDA VETERANS MEMORIAL PARK
THE AMERICAN LEGION
102 ND. NATIONAL CONVENTION
AUGUST 27-SEPTEMBER 1, 2021
PHOENIX , ARIZONA
POST MEMBERS PLEASE CONTACT THE POST COMMANDER IF YOU ARE INTERESTED IN THE REQUIRED REGISTRATION FOR ATTENDING THE AMERICAN LEGION NATIONAL CONVENTION IN PHOENIX, ARIZONA AUGUST 27 - SEPTEMBER 1, 2021
For any other information, questions or concerns contact the following information site: convention@legion.org
LOCATION
GENERAL POST MEETINGS-DUE TO THE COVID-19
POST 679 MEETINGS WILL BE:
at Pollys Pies,Yorba Linda
"PLEASE BRING A FELLOW VETERAN and Guests To the
MEETINGS OF OUR MILITARY VETERANS AND GUESTS"
INDOOR RESTAURANT AREA MEETINGS NOW AVAILABLE
--------------------------------------------------------
AMERICAN Legion Post 679 Members AND GUESTS Meeting:
WEDNESDAY MAY 19, 2021 AND JUNE 16,2021
PLEASE ARRIVE EARLY AT 5PM
RESTAURANT MEETING LOCATION IS
POLLYS PIES 18132 IMPERIAL HWY. YORBA LINDA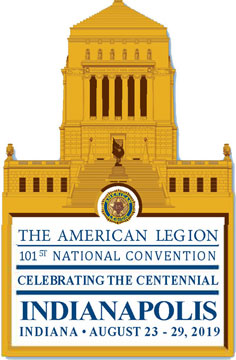 .
AMERICAN LEGION POST 679 IS A 501(C)(19) NON PROFIT CORP EIN# 27-040-2252
100% OF ANY DONATION WILL BE USED BY AMERICAN LEGION POST 679 , TO AID AND
SUPPORT OUR MILITARY VETERANS AND THEIR FAMILIES THROUGH OUR POST PROGRAMS:
BOYS STATE AND ORATORICAL COLLEGE PROGRAMS
OTHER COMMUNITY YOUTH ORIENTED GROUPS
USMC RESERVE CHRISTMAS TOYS FOR TOTS PROGRAM, LOCAL VA HOSPITAL VISITS,
SERVICES HONORING OUR VETERANS ON MEMORIAL AND VETERANS DAY AND
PARTICIPATION IN OUR HOST CITY COMMUNITY AFFAIRS.
.